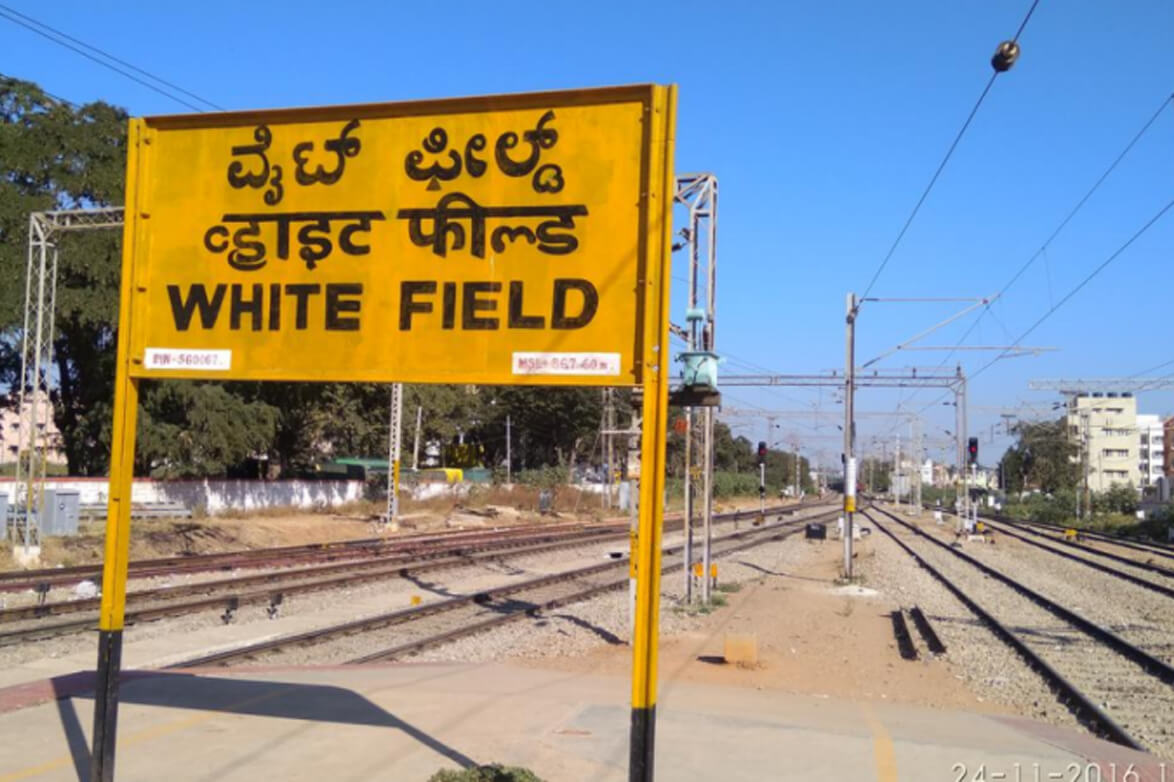 The traffic situation in Bangalore is slowly changing with the smooth running of Namma Metro and the suburban rails. With the emergence of multiple public transports more and more city residents are having reasons to leave their cars at home. And out of the 95 suburban services in the city, 15 are for Whitefield, the IT hub located in East Bangalore.
Bangalore Suburban Trains to Lessen Peak Time Congestion
The latest suburban train line scheduled for Whitefield has come as a boon for the commuters as not only are the trains regular with a frequency of 15 to 60 minutes during peak hours but can also carry up to 60,000 passengers a day to Whitefield, with each train having a passenger capacity of 2,000.
After persistent demands of Whitefield residents and IT professionals who travel back and forth from the IT parks to the city, the government added a 15th train that runs from Baiyappanahalli to Whitefield on Aug 19, 2017. The train will considerably reduce the travel time of people who travel to Whitefield daily for work or other purposes. Specifically introduced to decongest the stretch between two major centres, the new train will make the lives of techies a smooth affair. The train can carry around 2,412 passengers at rush hour.
Seamless travel to workplaces
Earlier professionals had to depend on multiple transport options to reach their respective work places, but now with the arrival of the new train, the travel time has been reduced by half and the travel itself has become simpler with the easy access between metros and the train.
Another advantage is that suburban trains are a lot cheaper than buses or taxis. A daily traveller can take a monthly pass which reduces the cost to almost half.
Suburban services in Bangalore are not more than seven years old. It was after much hue and cry from the state government to start suburban services to lessen traffic in the city that the South-Western Railway (SWR) dedicated a few suburban trains to Hosur, Devanahalli and Nelamangala in 2010. Later, they have increased it to 95.

Why Bangalore Suburban Trains are a Boon for Whitefield Residents
The residents of Whitefield will find the suburban trains as the best mode of travel to the city and back without bothering about the ever-increasing traffic.The residents are sure to find that this mode of public transport will help them save time and effort.
Residents of Fortius Waterscape, ready to move in contemporary 2 & 3 BHK apartments located in Old Madras Road, can benefit highly from the newly introduced train which runs from Baiyappanahalli to Whitefield. That along with the Namma Metro planned will surely make Whitefield a vision of the future.