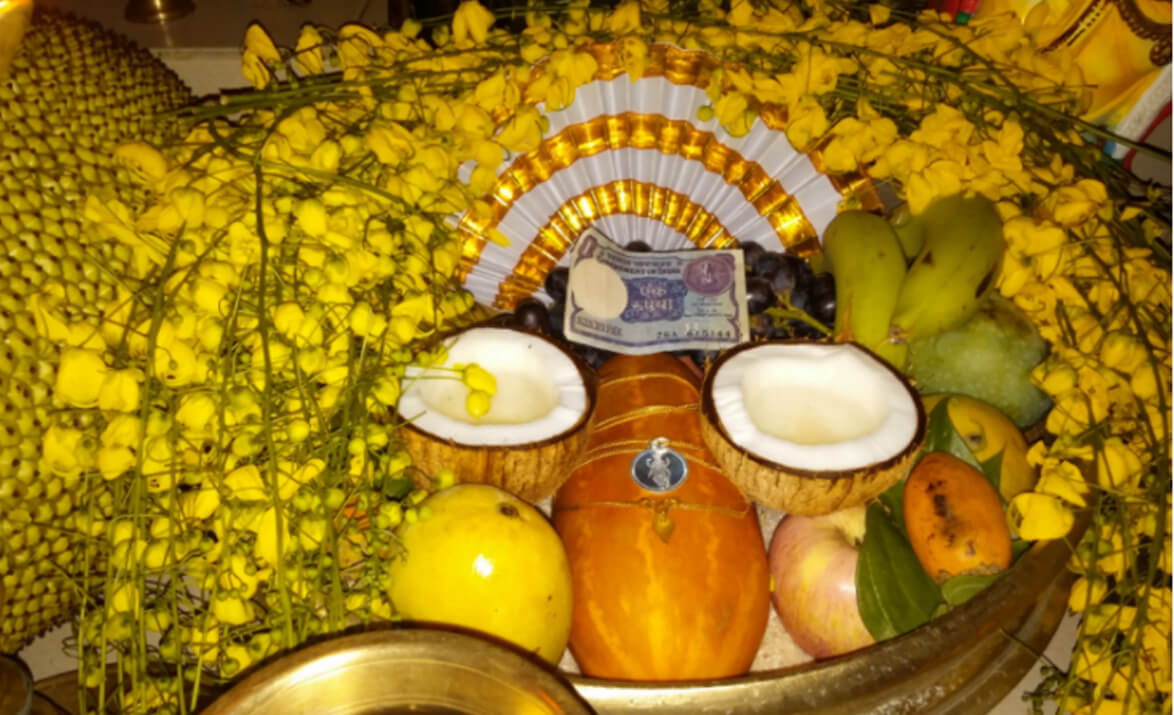 Vishu is the first day of the lunar month of Medam and is celebrated as the onset of spring. It signifies the beginning of the new astrological year. Traditionally, it was celebrated as the New Year till 825 AD when it was changed to August-September. Vishu heralds the beginning of new hope and expectations, the welcoming of good fortunes and harvests in the coming New Year.
Vishu is strongly associated with all things gold and yellow, heralding spring and prosperity. Homes are thoroughly cleaned and decorated with the cascading bright yellow blooms of the Kanikonna flowers and budding mangoes. The landscape is charged with the smell of ripening fruit and you will find giant jackfruits hanging seemingly precariously from the trees.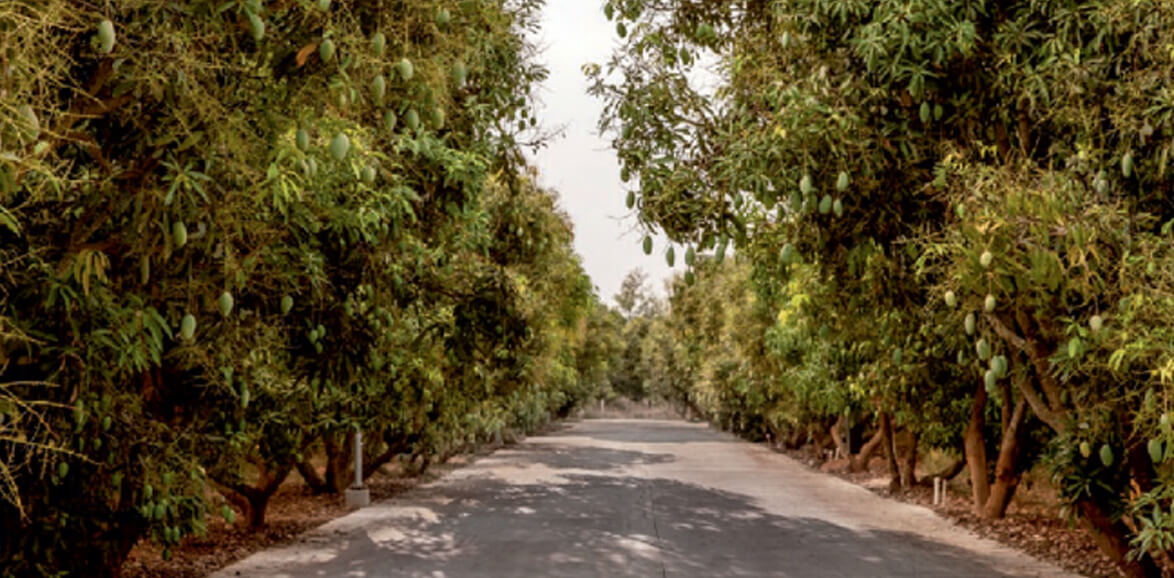 Just like other festivals, Vishu also comes rooted in its own share of myths and traditions. Family elders give out money to the younger ones as Vishukaineettam, keeping the kids excitement levels on a high. And as with all festivals, food holds an important part in the celebrations. No Vishu is complete without a traditional vegetarian Sadya enjoyed as lunch.
The dishes served include the obligatory rice along with four major curries made as well as several accompaniments made with fresh summer vegetables. And then there are the heavenly sweet desserts… The fruit curry Kaalan is a must on Vishu day and is made with ripe mangoes in variations of a creamy curry. And then there is the Erisseri curry made with chunks of jackfruit. Fresh green mango pickles and jackfruit chips add a delicious crunch to this divine meal. This sumptuous meal is usually followed by mouthwatering creamy desserts like the Mampaza Pradhaman (mangoes cooked with jaggery, ghee and fresh coconut milk) or Chakka Pradhaman (jackfruit cooked with jaggery, ghee and coconut milk).
With extended family gatherings being the norm for festivals like Vishu, it would be ideal to own a large spacious villa home where there is sufficient space for kids to run around and have fun while the adults gather under trees for a leisurely board game. The 'Under the Sun' villa homes by Fortius Infra come to mind. Located in a 30-acre fruit orchard plot, which abounds with 2650 trees of numerous varieties of exotic fruiting mangoes along jackfruit, chickoo and coconut trees, this is surely heaven here on earth.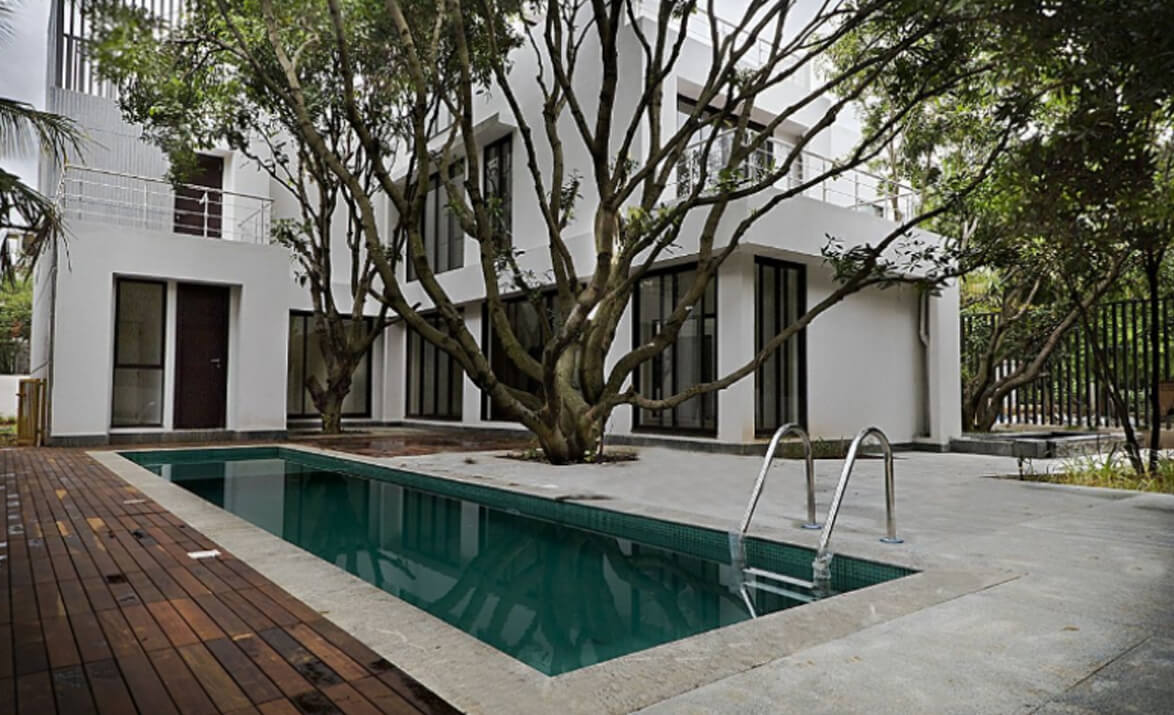 Reminiscent of a lush tropical resort, these spacious villas come surrounded by sprawling lawns, lotus ponds, Zen gardens, waterfront promenade and all sorts of exciting sporting facilities to help you lead a healthier lifestyle. And what's more – each villa comes with its own share of fruiting mango trees!