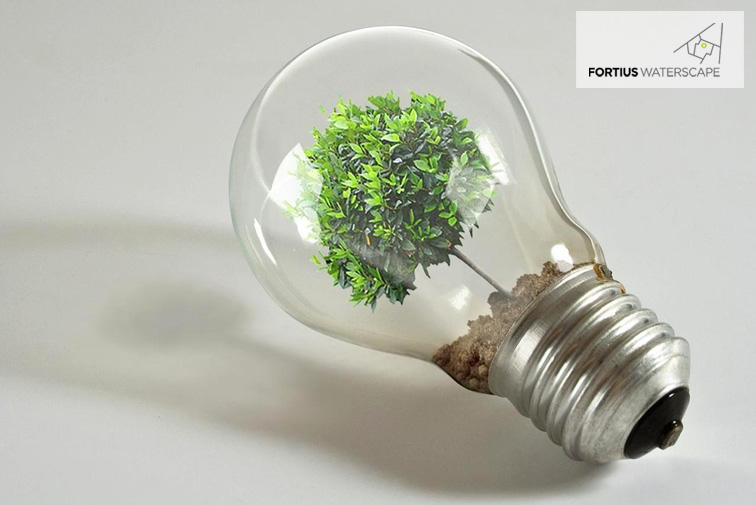 Many developers now understand the importance of incorporating sustainable development methods or green designs into their construction. Over the years green buildings have proven to be better investment options and of great quality, as these constructions are engineered to be efficient.
Goals of Green Building
One of the main tenets of sustainable or green construction, is the efficient use of energy, water, and other resources. Green construction usually translates to energy (electric power, water etc) savings of 30 % or more.
Fortius Waterscape uses various techniques and practices to achieve this.
We have maximised the sustainable use of natural resources, minimizing adverse environmental impacts. We have also taken various steps to enhance the native eco-system. On project completion Fortius Waterscape will have its own sustainable model that includes rainwater harvesting system, energy-efficient water pumps, drip irrigation for landscapes, sewage treatment plant and much more, giving its residents a low energy consuming, high quality infrastructure.
Another key feature of any green construction is the reduction of waste, pollution and environmental degradation, during and after construction. Fortius Waterscape adheres to this green principle. To know more please visit Fortius Waterscape on Old Madras Road.
Conclusion
Everything at Fortius Waterscape is designed to cut your carbon footprint on the environment. We believe in the principle of `what is good for the environment is good for you, too'.
The Indian Green Building Council (IGBC), has awarded us with the IGBC Gold pre-certification for our maiden project. To know more about our sustainable real estate development, please visit Fortius Infra projects.