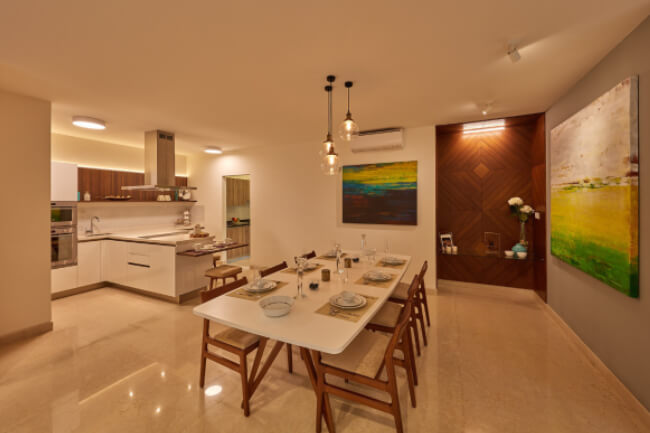 Decorating your new home can throw up its own share of challenges. A little bit of creativity and inspiration can go a long way in reducing your dilemmas. Here is a look at some easy fixes for common decorating problems:
Refurbishing your flooring – You could go for wall-to-wall carpeting or some strategically placed rugs. Changing the floor tiles is a major step that can be avoided by using colorful carpet tiles instead.
Boring walls – You could paint your walls neutral and have a colorful accent wall to pep up space. And if you don't want to paint, use wallpaper on the highlight wall instead. Another way out is to make an eye-catching collage of frames on one wall.
Pocket-friendly living room makeovers – Adding a fresh lick of paint is a great way to update. You could also team this up with cushions, rugs and drapes in the same pop-out colours. New slipcovers over your tired-looking sofas or a fresh lick of paint/polish on the coffee table is another great idea.
Brightening up a dark kitchen – Aside from bright overhead lights and ambient lighting, go for task lighting too. Since the aim is to make the kitchen appear airier and more open, it would be a good idea to paint the ceilings and walls white.
Cramped up space –Get rid of unnecessary items and stow away important things in bins. Use large reflective mirrors placed strategically to brighten up your room and make it look larger. Lighter colours on the walls and for furnishings can create a more spacious feel.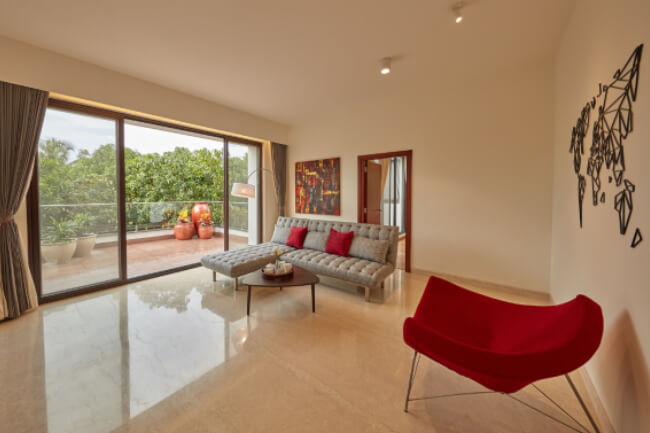 Easy-to-grow indoor plants – Large-leafed indoor plants bring in relaxing and tranquil zones into your home. Palms, ficus and money plants make great options. Succulents like Aloe Vera and snake plant are other low-maintenance options.
Displaying souvenirs without the clutter – Designate a specific area for souvenirs and stick to it to prevent a messy look. You could display a few of them and store the rest and rotate them later.
Drapes or Blinds – While both are effective at providing privacy, double-layer drapes are better functionally as the sheer drapes can be drawn during daytime and the heavier ones for privacy.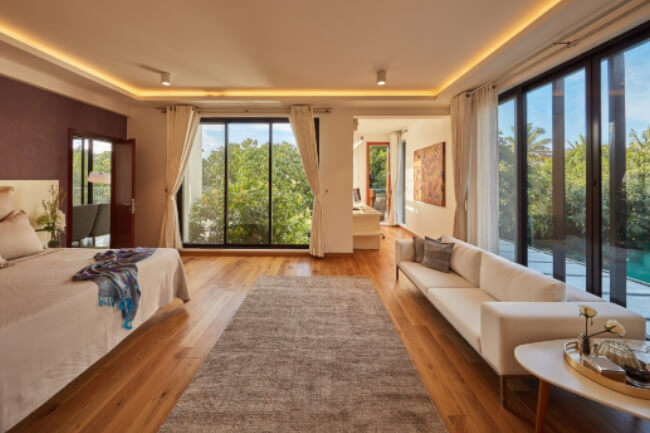 Height for hanging artwork – The ideal midpoint should be about 60-65cm above floor level. Displays are best hung just above eyelevel.
Best colours for accent walls in bedrooms – Bedrooms should be calm and restful, therefore cool colours like blues and greens are best. Teal blue looks perfect with neutral shades.
To enjoy hassle-free decorating, check out the spacious 'Under the Sun' villas located amidst a fruit orchard in Devanahalli, Bangalore. Get more information here: https://www.underthesun.co.in/