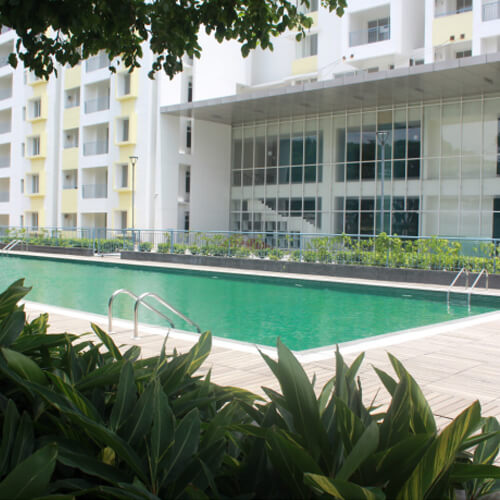 The Rakesh's have already moved into their dream home at Fortius Waterscape. This was possible as our project acquired an occupancy certificate (OC). Many proud owners like the Rakesh family, had a hassle-free moving in experience because Fortius Waterscape apartments checked all the boxes mentioned in the Real Estate Regulation and Development Act, 2016 (RERA) Bill.
RERA, was implemented from May 1, 2017, to protect the interests of real estate customers and their investments. Projects with an OC almost pre-qualifies the RERA Bill.
Why is an Occupancy Certificate Important?
Many may be unaware that an Occupancy Certificate (OC) is a document issued by a statutory authority (such as BBMP and BDA in Bangalore) and it gives the applicant (builder) permission to "occupy" the property. Unless the property/ apartment possesses an OC, the home owner will not be able to resell at a later stage. It also impedes the process of mortgaging the property.
It is the builder's onus to procure this for their commercial and residential complex and we are pleased to inform that Fortius Waterscape has earned an OC for their project in Whitefield.
Fortius Waterscape Apartments – Received OC and Ready to Move In
Located on the banks of Yele Mallappa Shetty Lake, one of the most beautiful and largest water bodies in Bangalore, Fortius Waterscape is a dream-come-true for every home buyer looking for a nature-inspired home. This ambitious maiden project from Fortius Infra offers 2 & 3BHK spacious apartments that are a medley of amazing features, contemporary designs and lush greenery.
Home buyers with discerning eyes can never ignore this awe-inspiring project in Whitefield, one of the premium locations in Bangalore. To schedule a visit to our OC acquired ready to move in apartments, click here