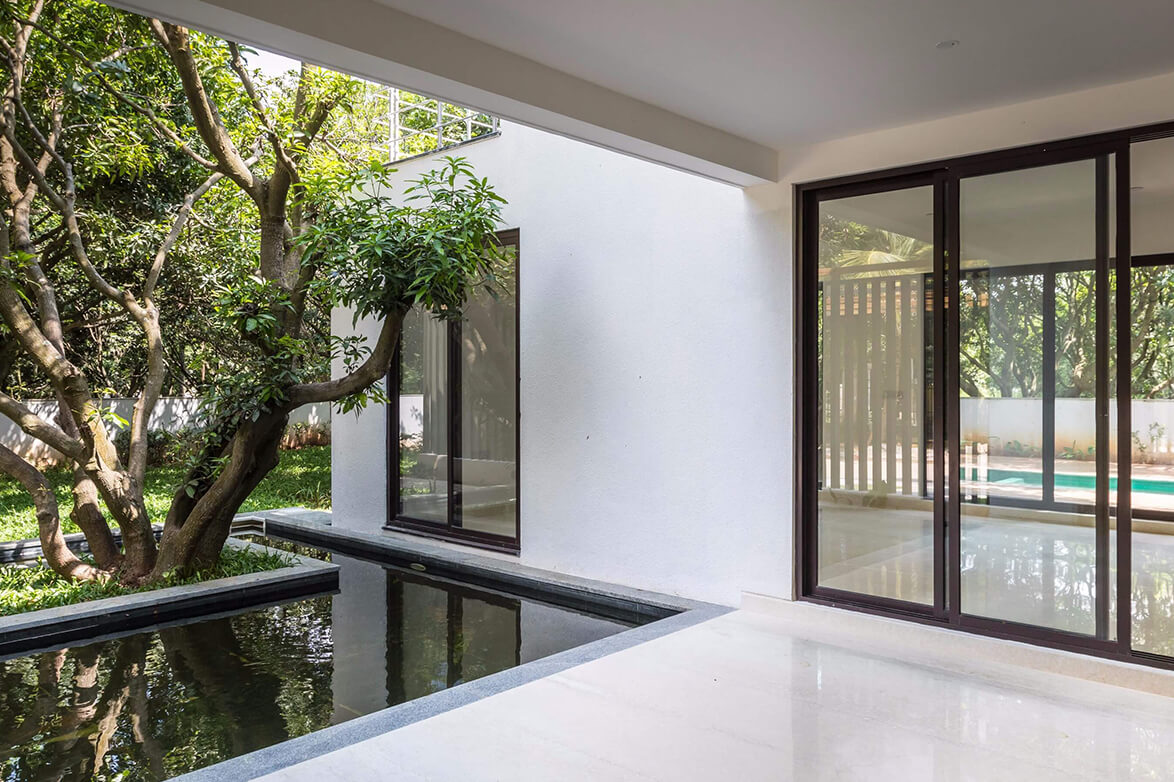 Responsible green living and green buildings are becoming the norm these days. Many builders are now vying to get the prestigious Indian Green Building Councils (IGBC) seal of approval as home-owners understand the value of homes certified as green. After all, we all are aware about the effects of global warming, the importance of sustainability and, the enhanced salability of green homes.
Formed in 2001, the IGBC's aim is to make India a global leader in sustainably built environment by 2025. The certification is extremely difficult to attain as only those builders that follow a disciplined development approach aimed at delivering environmentally sustainable projects are eligible. These are some of the criteria scrutinized under the IGBC program:
Site selection and planning
Energy efficiency
Water conservation
Use of materials and resources
Innovation and design
Indoor environment quality
To be eligible for certification, there should be at least 20-30% savings of energy and 30-50% savings of water, the two most important resources, right from the first day of starting work. Other benefits in green homes should include enhanced quality of air, excellent day lighting and conservation of scarce national resources like water bodies that fall within the project boundaries, health and well-being of the occupants. Effective use of site resources, efficient handling of household waste, optimal local materials utilization and designs for healthy environment-friendly homes are some of the other parameters for effective green homes in accordance with the IGBC.
Under the Sun is a Pre-Certified Green Home
In our continuous effort on sustainability, and to optimize marketability for our customers, we at Fortius Infra made it a priority to focus on the criteria listed by the IGBC. From procuring raw materials which are considered more 'green' and available locally to creating and implementing designs that respected the flow of the topography – we ensured that due diligence was paid from the beginning of the project planning. Our architects realized early on that rather than changing nature to fit their designs; their plans should find the right fitment with nature.
For the discerning homebuyers in metropolitan cities like Bangalore it's usually a matter of pride to own a green home that is unique, intelligent and livable.
Villas by Fortius Infra – 'Under the Sun' have been accorded the prestigious 'Platinum Pre-Certification' by the IGBC which also corresponds to the Platinum rating under the eminent Leadership in Energy and environmental Design (LEED) of the US Green Building Council. What this infers is that the Under the Sun villas based in Devanahalli are superior with 50% cross-ventilation, enhanced fresh air ventilation, enhanced day lighting as well as enhanced energy performance. Aside from this, the villas are built in such a way as to enjoy stunning views of the nearby Nandi hills.
Set amidst acres of a green expanse of 2,650 fruit-yielding trees, this sustainable green project is designed keeping in mind the importance of nature as well as the aspirations of discerning homebuyers. Life couldn't get better than owning an eco-friendly home in a peaceful area like Devanahalli. Schedule a private visit by clicking here