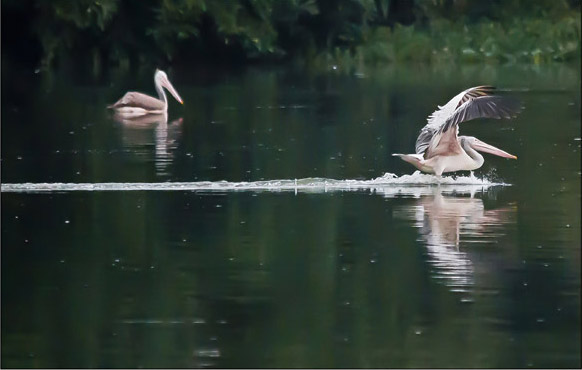 Each lake in Bangalore has a tale to tell. Yele Mallappa Setty lake in North-East Bangalore, near Whitefield, is a story born out of a noble gesture in history.
It is said to have been built as a 'kere' or a man-made tank for harvesting rainwater in the early 1900s to tackle the drinking water issue. Now an ecosystem on its own, the 260 acre Yele Mallappa Setty lake is one of the largest lakes in Bangalore. The lake has the Old Madras Road passing through it – a road that provides vital connectivity from central Bangalore, through Indiranagar, KR Puram, Hoskote, all the way till Chennai.
The lake got its name from a leading philanthropist of the 1900s by the name of Yele Mallappa Setty. It is said that in the late 19th century when the city was reeling under a great drought, Yele Mallappa Setty, a betel leaf merchant, generously donated a large part of his wealth to the construction of a tank to harvest rainwater and provide respite to the people. His philanthropy doesn't end there. He went ahead to set one of the first indigenous hospitals in Bangalore called the Yele Mallappa Setty's Maternity Hospital (1879). Yele Mallappa was also instrumental in partly financing the construction of the iconic Kadu Malleswara temple(1900).
Yele Mallappa Setty's spirit of sharing continues in a different form even today. This vast water-spread is now the much-needed freshwater stop for many birds which fly through Bangalore. Keen birdwatchers believe that this lake is one of the hot spots for migratory birds, as it is one of the largest fresh water body in North-East Bangalore and has pristine unhindered surroundings.
Most apartments of Fortius Waterscape open up to Yele Mallappa Setty lake. The picturesque lake gives Fortius Waterscape some of the best views and ample lung space in east Bangalore. On behalf of Fortius Infra, a World Wildlife Trust photographer has documented some of the bird species who visit the lake. 28 out of the 38 recorded bird species at the Yele Mallappa Setty lake have been photographed. Some of the birds that are usually spotted are golden oriole, northern shoveler, green bee eater, bulbul, pied kingfisher, egrets, Eurasian coot and so on.
We have a dedicated portal that gives you a glimpse of these friendly, winged neighbors in our lakefront living section.