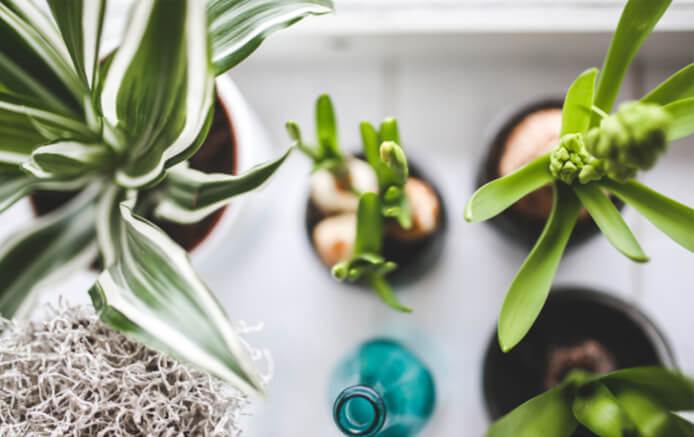 Global warming isn't just a virtual feature that we read about in the papers and forget. It is high time that we all did our bit to save our home, Mother Earth… after all, there is no other home that we could possibly move to when things finally go too wrong.
Here are a few things that you can do to chip in making our homes a lot greener.
Electrical appliances – Fridge, freezers and AC are probably the biggest energy guzzlers. Make sure that these appliances don't work harder than they should by adjusting the thermostat appropriately.Another important thing is to keep lights off when not in use. Install motion sensors in the bathroom especially so that lights only come on when needed. Do try switching to CFL or LED lights which use a quarter of the power of regular incandescent bulbs. You can also save energy by switching on the washing machine or dishwasher only when fully loaded. Another simple way to save energy is to open the curtains and allow natural light to brighten up your home!
Energy Efficiency —A green home is designed in such a way to harvest natural lighting such that over 50% of each villa will be well lit and will not require artificial lighting during the daytime to provide a nicer environment and save on energy. Use of energy efficient building envelope to reduce the heat ingress into the buildings and thereby reducing the energy consumption.
Use of efficient lighting systems to reduce the overall energy consumption. Provision of a detailed metering system to ensure that adequate measurement and monitoring of all systems in the building has been done to continuously monitor the building. Provision of solar water heater systems instead of electric heaters to reduce overall energy consumption.
Clean Air –Instead of boring plastic flowers, plant greenery inside your home – and open windows to let the fresh air in. Green plants like ferns, money plant, palms, rubber plants, etc., act like air filters purifying the chemicals released from rugs, furniture and electrical equipment around your home. Using safer products, including low-VOC paints, cleaners and adhesives, in the home reduces homeowner exposure to formaldehyde, a known human carcinogen.
Toxic Products – Shun the harsh cleaning chemicals and go for non-toxic eco-friendly cleansers like vinegar, baking soda, etc. The harsh chemicals eventual drain out into the ground or water system and increase toxic pollution. There are natural alternatives to every cleaning liquid in the market, even bug spray. Also, do look for permanent solutions instead – like installing mosquito netting instead and fixing the cracks in the window or door frames.
Greener Gardens – Segregate your kitchen waste into organic and non-organic. Kitchen waste, when mixed with yard trimmings and water makes a great soil enhancer. Grow your own veggies – aside from the lack of chemicals, you are also purifying the air, preventing soil erosion and getting rid of organic waste usefully.A great way to reuse water is by using the grey water from the shower, sink and washing machine to water your garden – provided you are using biodegradable soaps.

Segregate toxic materials – Use durable goods instead of the 'use and throw' variety. Shun paper/plastic cups, plates or cutlery and opt for the real thing. Always prefer items packed in paper or cardboard packs instead of plastic. Instead of disposable shaving sticks, opt for the original. Use rechargeable batteries…the list can just go on.
Minimal water usage– Water shortage is one of the alarming issue world faces today. Green homes are doing a lot of substantial measures to curb this issue. Installation of low flow and efficient water fixture will reduce potable water consumption. Waste water is no more a waste water these days. 100 % of the waste water should be reused onsite for landscaping and flushing purpose. Rainwater harvesting is another good practice for water conservation.
A great way to live green in India is by investing in a green home. Under the Sunvilla project by Fortius Infra has been accorded the prestigious 'Platinum pre-certification' by the Indian Green Building Council (IGBC) . For the common man, that means the building has already ensured steps to go green. And the platinum rating signifies that the building exhibits superior performance under six key categories, i.e. by building this project on a sustainable site that has employed proven means and ways to use its water, energy, raw materials and resources in the most efficient manner possible.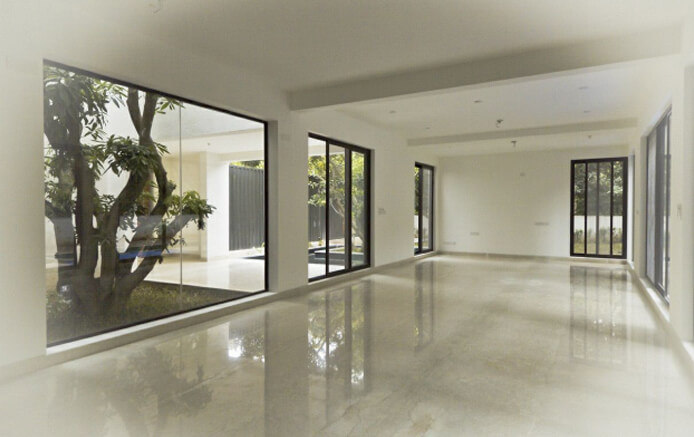 For eco-friendly villas in a verdant Bangalore, click here.