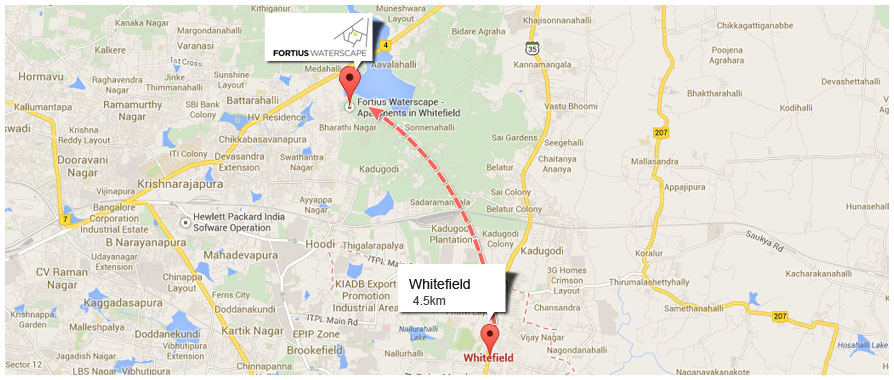 From CEO's of multinational companies, business owners and families, to students – Whitefield houses a wide cross-section of people. Due to globalization, more foreign nationals are calling Whitefield home as Bangalore lives up to its name of being the silicon valley of India. Whitefield, the once picturesque suburb of Bangalore, is today a residential location for many expatriates, according to recent media reports.
Most of the expat community in Bangalore live around Whitefield area for easier access to the work place, schools, specialty healthcare and gourmet food culture. Whitefield has around six international schools offering American, British and International Baccalaureate curriculum, with childcare facilities that meet international standards.
Many expat bloggers opined that some years back, Whitefield and indeed Bangalore was a bit different and that it took a while to blend in. Though today, it is a whole new story. Bangalore has become nothing short of a haven for expatriates with the help of groups and clubs like the Bangalore Expatriate Club, the IVES Club, the Overseas Women's club where foreign nationals feel right at home. These clubs provide a platform for the expats in the city to interact, share experiences, helping them socialize and acclimatize to the Indian culture.
Whitefield, with its cleaner, greener and much friendlier environment has become a hub of realty. A wide variety of housing options such as – high-rise apartments, condos, studio flats, gated communities, paying guest accommodations, serviced apartments or villas – facilitate Whitefield's growing influx of people. Most of them are equipped with world-class amenities from top security, saunas, golf courses, tennis courts, pools, party decks and large open spaces in tune with international tastes.
Whitefield malls house most of the well-known international brands of consumer goods. There are many supermarkets and grocers that stock up on organic, imported produce to cater to the cosmopolitan community living in and around Whitefield. Eating out too has never been easier, thanks to the growing number of cafes, bistros and gourmet dining options.
Explore the possibilities of living close to Whitefield. Our maiden project, Fortius Waterscape is just 4.5km from Whitefield.