There is more to Brazil than football. With all the FIFA fever pulling faithful fans towards Brazil, we too were drawn to the sub continent for beautiful, modern architectural structures of South America. There were many, here we look at a few modern architectural masterpieces that are awe-inspiring.
Cathedral of Brasilia
The Cathedral of Brasília is a Roman Catholic cathedral in Brasília, Brazil, and serves as the seat of the Archdiocese of Brasília. Its design was conceived by Oscar Niemeyer, and was completed and dedicated on May 31, 1970. The cathedral is an iconic piece of modern architecture in Brazil, constructed with 16 concrete columns, weighing 90 tons each – truly a feat that is aesthectically crafted.
'Kiltro' House in Talca, Chile
The versatile Chilean group – Supersudaka – designed this unusual house located in Talca, Chile.
The house is made out of a metallic structure covered entirely with wood and glass. This project is designed keeping the ethos of free open spaces and natural scenery in mind. It represents architectural design shaped by the available resources. It was built to cope up with the challenge of the Chilean central valley.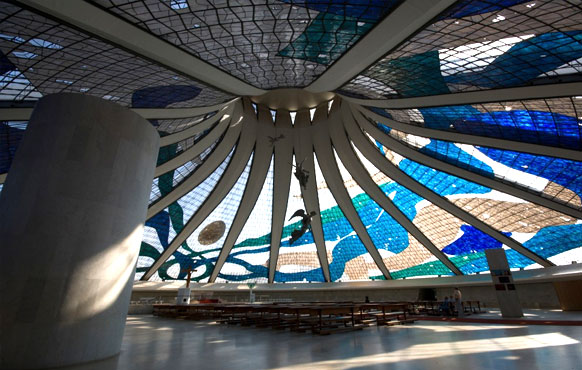 Museo Soumaya, Mexico
The Museo Soumaya is a private museum in the Nuevo Polanco area of Mexico City. It is owned by the Carlos Slim Foundation and contains the extensive art, religious relics, historical documents, and coin collection of Carlos Slim and his late wife Soumaya, after whom the museum was named. Admission to the museum is free.
The museum has large open spaces, housing some of the best known European artists from the 15th to the 20th century. The structure cost over $70 million to build. The new building, a shiny silver cloud-like structure, was designed by the Mexican architect Fernando Romero.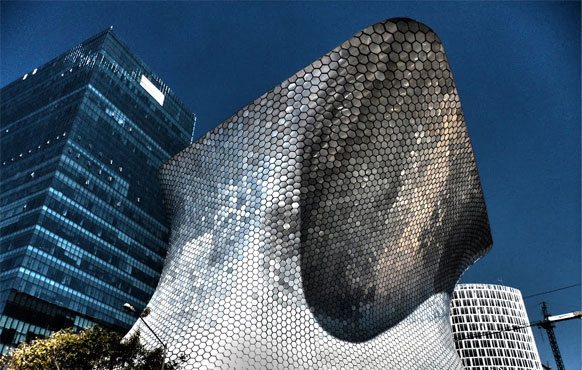 National Congress of Brazil
The breath-taking National Congress of Brazil building, another one of Oscar Niemeyer's creations, is a work of art in itself. It is characterized by ample open spaces while towering over the domed Senate on one side and the bowled-shaped House of Deputies on the other. These two along with the Planalto Palace (seat of government), the Itamaraty palace (foreign ministry) are known as Niemeyer's signature projects.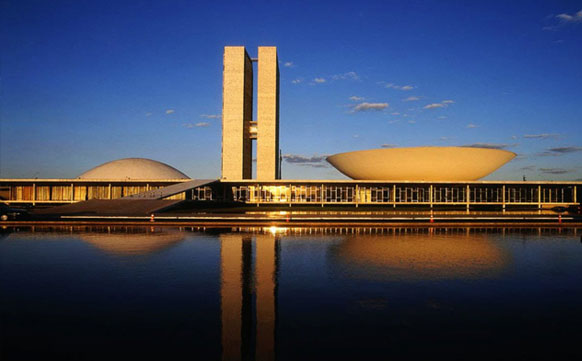 The mantra of modern architecture design enthusiasts — such as the architects of these beautiful architecture – is that "Less is More." There is an emphasis on thoughtful design and open spaces, highlighting more area for the person. Demanding careers and hectic lifestyles have led many residential builders too to embrace clean, simple lines.