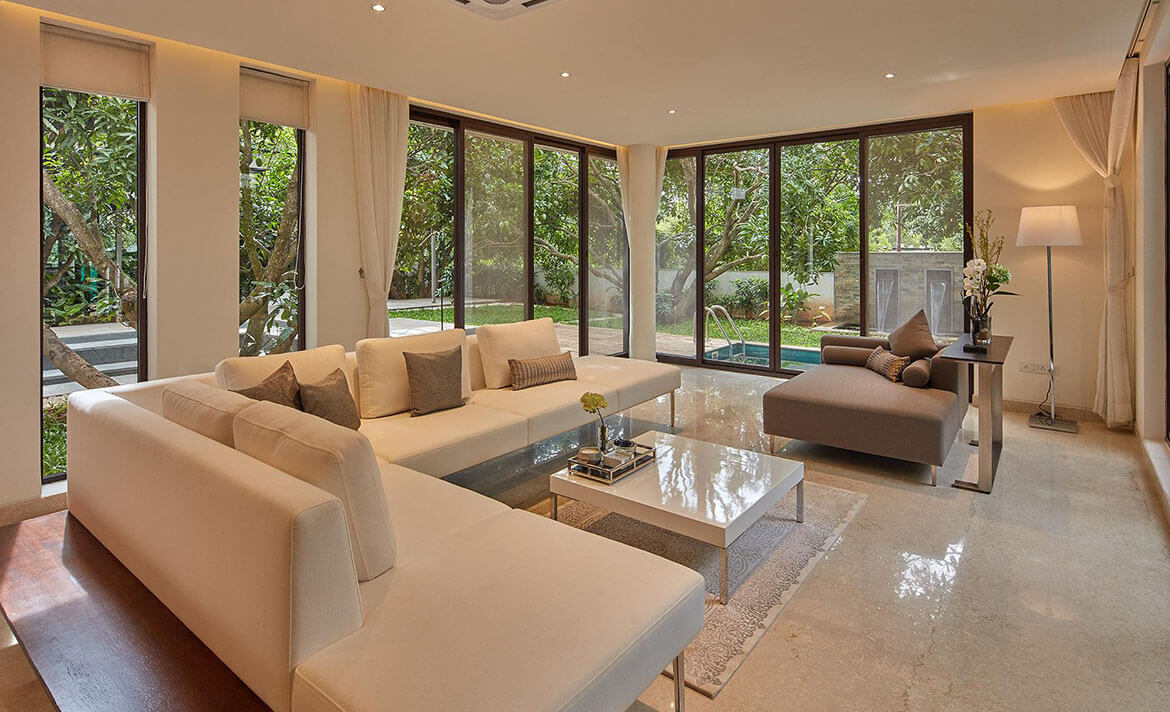 Indian aesthetics refers to the unique philosophical and spiritual appreciation of arts, literature and architecture. It has to do with the dominant emotional theme of an ethnic work of art and the primary feelings evoked in the person who views it. It's an appreciation of beauty in its heritage forms.
How we dress up our home says a lot about our tastes, personality and influences. Finding the right way to infuse traditional elements into modern home designs can be tricky. And if you want to add a dash of your cultural heritage into a contemporary home to offer a glimpse of Indian eclecticism, here are some ideas for you to work on:
-There are various ways you can go about it, but the best way is to juxtapose a vital contrasting element against the rest of the room interiors. For this, you can use traditional motifs, fabrics or colors to add a touch of the region's unique identity. Select them carefully so that they aren't overwhelming, yet stand out from the rest of the décor. Think of textiles like khadi, jute or Tussar silk; use them on throw pillows, wall frames, blinds, bedspreads or upholstery.
-The deep and vivid colors of India have an earthy vibrancy about them and can be included into your interiors in dramatic ways or in subtle rustic tones. You can use the walls to create an ethnic look by going for Indian-style artworks or miniature Mughal paintings. Framed Kashmiri carpets or embellished Rajasthani fabrics can also add to the Indian look in an otherwise contemporary-styled room.
-Indian crafts also add ethnicity to a modern apartment. Think about including carved temple pillars, antique wooden coffee tables or storage boxes that can double up as side-tables or intricately carved ceilings reminiscent of the days of royalty. These will add a delicate Indian context to contemporary décor.
-If you want to think more seriously about fusion of styles, you could opt for exposed red bricks or cement areas on a key wall or floor area. When done rightly, they improve the Indian aesthetic flavor in your homes' décor.
-Alternatively, you can use ethnic accessories to add aesthetic touches to your contemporary-styled rooms. These could include candle holders, antiques, knick-knacks, and clay pottery, large brass Buddha busts or even Ganesha statues. Or you could think bigger and go for the luxurious traditional Indian rugs with their jewel colors reminiscent of a bygone era. The secret to creating the perfect balance is to use ethnic materials in small doses for the key areas.
For those interested in investing in prestigious apartments in Bangalore, check out Fortius Waterscape at: http://www.fortiuswaterscape.com/ .