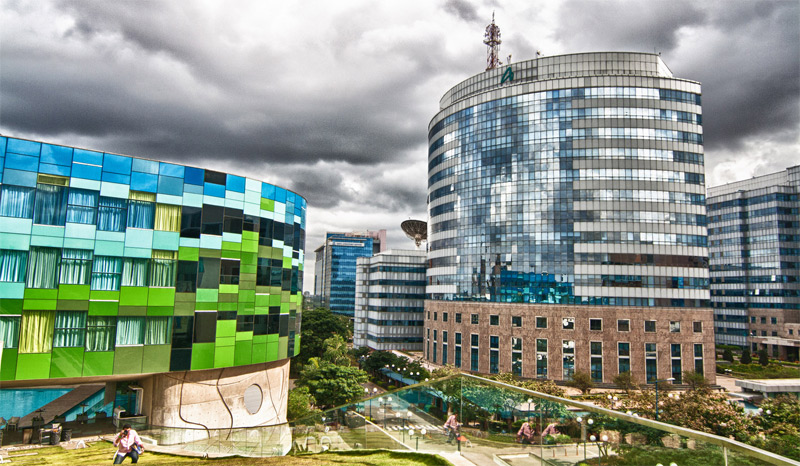 Over the last couple of years, Whitefield has transformed in terms of infrastructure and has in every way turned into a self-sustained micro-market. The main influence has to be the IT sector and Whitefield's existing connectivity to Bangalore's various business districts. Whitefield is positioned as a hot spot for property investors, home-seekers and end-users in general.
A majority of the IT professionals prefer Whitefield as an ideal rental hub due to the proximity to the Central Business District (CBD), Outer Ring Road (ORR) IT corridor as well as Bangalore International airport.
The two checkpoints to access Whitefield is through either ORR / Marathahalli or the Old Madras Road. The wide ORR corridor has aided transportation to a great extent. Once the flyovers and the Namma Metro are in place, the area is bound to appreciate at a steady pace.
Even areas around Whitefield are undergoing rapid development. Closely located HSR-Bellandur and Mahadevapura-Varthur neighbourhoods are growing in potential and popularity much like the Whitefield – Kannamangala- Hoskote corridor. This area of promising real estate growth is becoming an ideal investment location for many far-sighted investors.
The lush greenery in and around Whitefield, rapidly developing physical and social infrastructure, over 700 industries, IT parks, top-grade international schools, hospitals, shopping destinations, and residential projects make Whitefield a highly desirable address.
Located right off the Old Madras Road, and just 4.5kms away from the IT corridor in Whitefield, Fortius Waterscape apartment ensures that everything you need is well within reach. Live the good life with Fortius Waterscape.