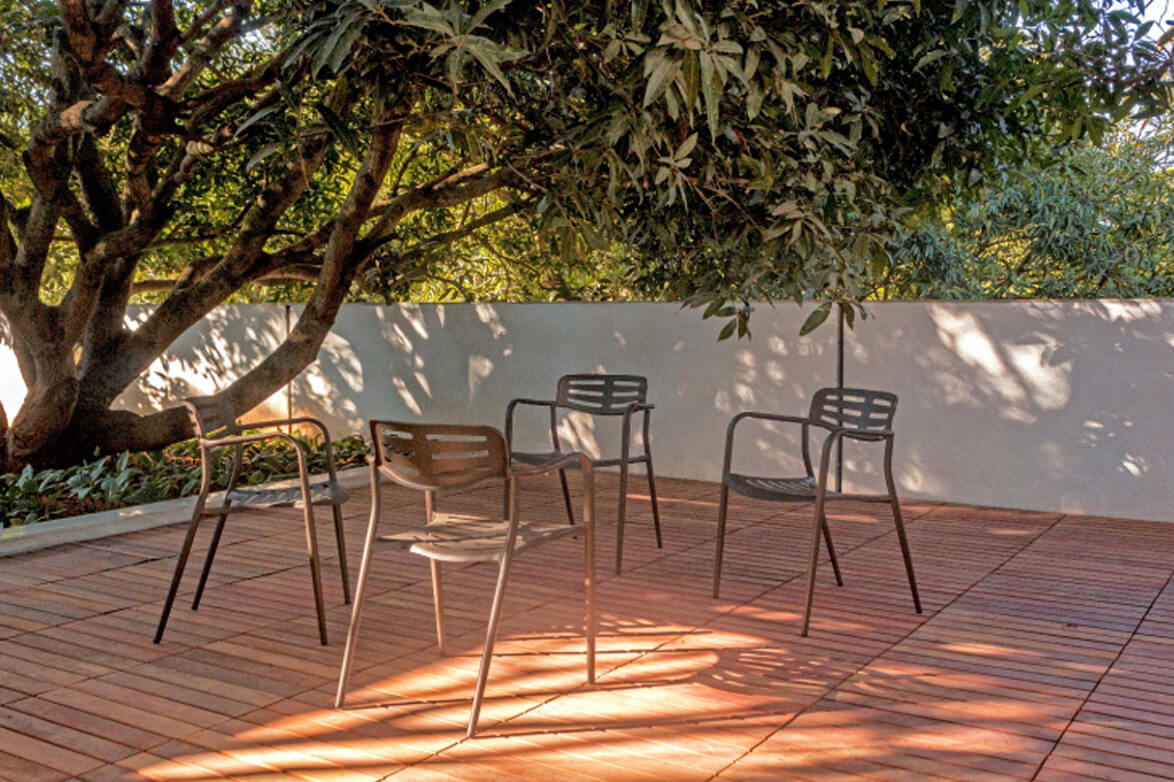 India is truly the land of cultural diversities that are unified in many surprising ways. Just take a look at the New Year being celebrated around the country and you would see that the new year is celebrated on different days by different communities. While majority of the world celebrates New Year on the 1st of January, Indians, especially the Hindu community, have their own special days!
Many celebrate the New Year by following the lunisolar calendar based on the waxing and waning of the moon. This first day of the month of Chaitra/ Chithirai is celebrated as Ugadi or New Year in the mid-southern states of India. The same day is also celebrated as Gudi Padwa or New Year in Maharashtra and Goa and as Navreh/New Year in far-flung Kashmir. Tamil Nadu and Kerala celebrate their New Year a few weeks later, usually in mid-April.
Importance of Mango Leaves in Regional Indian New Years
One unifying feature is, of course, the air of festivity wherever you go; houses are all cleaned and spruced up, with some people going ahead and giving their homes a new lick of paint too. People decorate their homes with fresh flower garlands, creative rangolis on their front doorsteps, and of course, the ubiquitous string of freshly fragrant mango leaves placed above the front door entrance.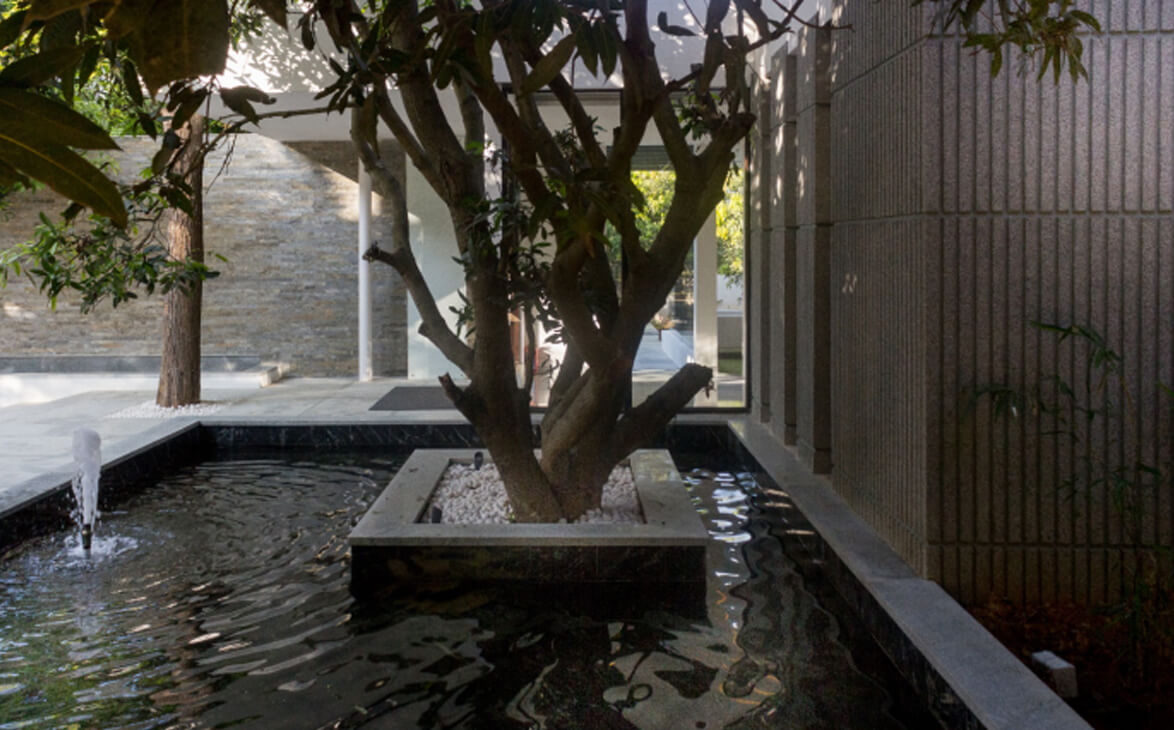 Mangoes are given a special place of preference, whether in Karnataka, Tamil Nadu, Andhra Pradesh or Telangana. Hanging mango leaves at the entrance is believed to usher in blessings, good health, wellbeing as well as abundant harvests.
Mouth-tickling dishes are prepared on this day with the special Ugadi Pachadi made of freshly ripened mangoes, being the first delicacy to start the day off with – this dish is supposed to consist of all six flavours. The Tamilians celebrate their New Year with auspicious golden fruits like mangoes and create delicious dishes with them including the sweet mango Pongal.
Festivals are the times when there are reunions and large family get-togethers full of boisterous gaiety and fun, therefore it becomes necessary to have spacious homes that can accommodate the happiness without cramping the mood.
Fortius Infra in North Bangalore offers spaciously designed and customized villa homes 'Under the Sun', where you can enjoy all the festive gaiety in its 30-acre fruit orchard campus….and yes, each home is ensconced by full-grown local mango trees of its own!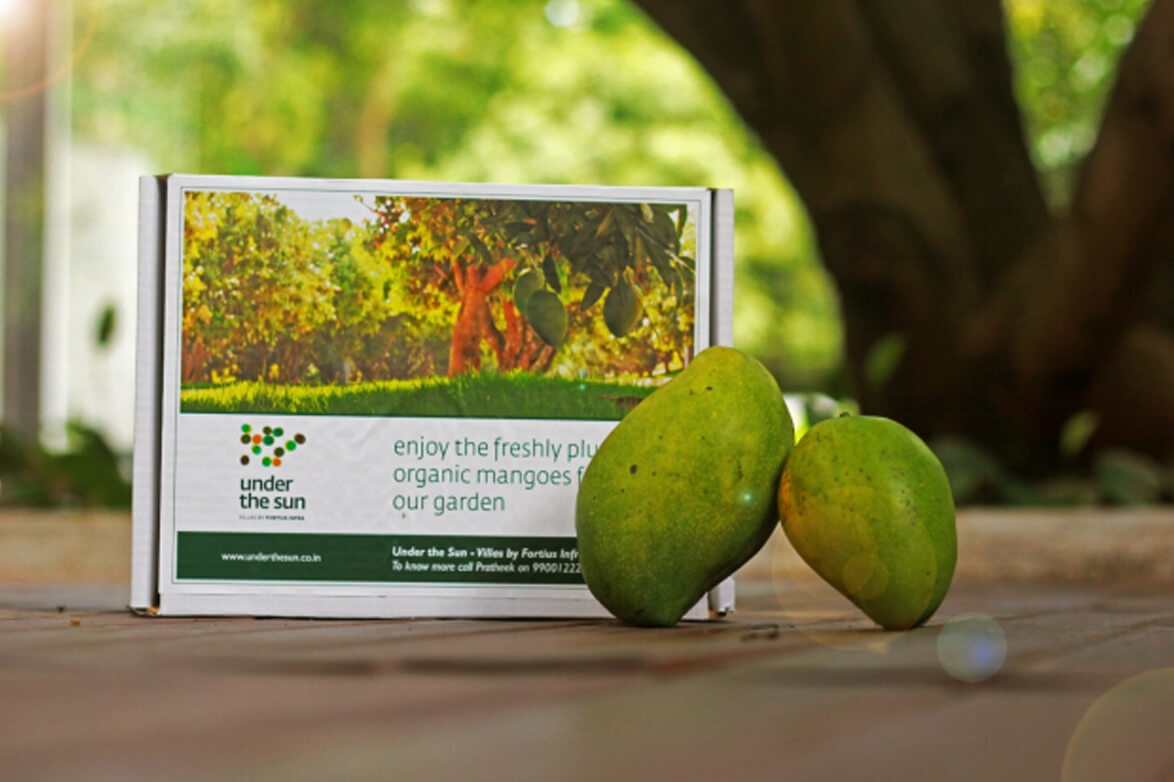 We take great joy in telling you that all our fruit trees spread across our 30-acre land 'Under the Sun' parcel are grown organically. In fact, we celebrated last summer by distributing our mangoes, packed as pickles, to some of our close friends and family.
To explore how it feels like to live at 'Under the Sun', do schedule a private visit with us.