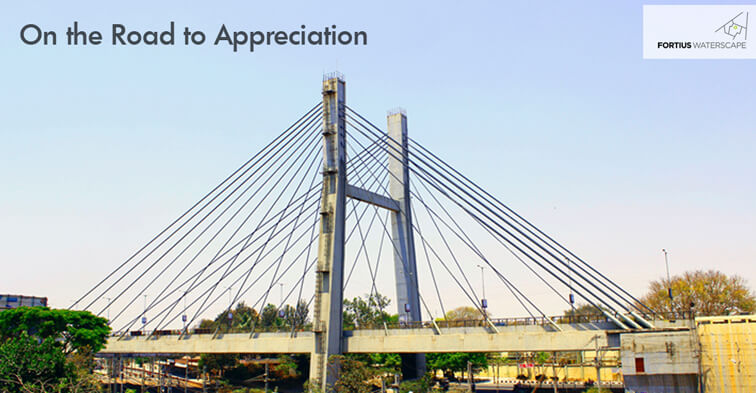 Bangalore as a city offers a plethora of residential projects to fit every budget. An increasing number of home buyers are exploring Bangalore's eastern neighbourhoods along the Old Madras Road, beyond the established micro markets like Whitefield.
The city's eastern region has been gaining popularity in the residential sector for more than a decade now. It is close to economic nerve centres such as Whitefield and the Outer Ring Road (ORR). With great social infrastructures already in place, development in this region is expanding towards Old Madras Road and on to Hoskote.
Connectivity at its Prime
Hoskote and Whitefield were once considered the outer limits of the city – the quiet towns outside Bangalore. Whitefield has undergone a sea change! Hoskote too, is slowly reeling in more growth opportunities and is poised to be as popular as Whitefield, in the not-so-distant future.
Great connectivity is Hoskote's advantage. Naveen Nandwani, Executive Director, Cushman and Wakefield, elaborates further, "Hoskote lies close to Whitefield, and to the airport via NH 207 Satellite Township Ring Road. Old Madras Road [which connects to Hoskote] also offers connectivity to the CBD (Central Business District) . Accessibility to the ORR further links it to Hebbal, Sarjapur Road and Electronics City. Also the promise of the future development of the planned Peripheral Ring Road (PRR), when complete would enhance connectivity to the rest of the city."
Hoskote – In focus
Over the last three years, Hoskote has seen a lot of residential and mixed-use developments. Its proximity to Whitefield as well as KR Puram has proved to be the catalysts leading to the increased real estate activity in this belt.
Hoskote has at least 200 industrial units, including some of the major auto manufacturers' plants. Hoskote is connected to other industrial areas, (like Vemgal and Narsapura) further fanning the demand for residential options on Old Madras Road.
Booming residential market near Hoskote
With scarcity of land and soaring prices within core city limits and greater Bengaluru locations such as Devanahalli, Hoskote, Anekal and so on, Old Madras Road is an interesting space to move into for both developers and buyers.
Fortius Waterscape is located at a convenient spot on the Old Madras Road close to KR Puram and Whitefield.Connectivity to the Bangalore International Airport and Hebbal, coupled with it being in the vicinity of established dynamic communities and multinational companies in Whitefield and ORR, have increased the potential of Fortius Waterscape's location.Invest in the right location, invest in a Fortius Waterscape apartment.