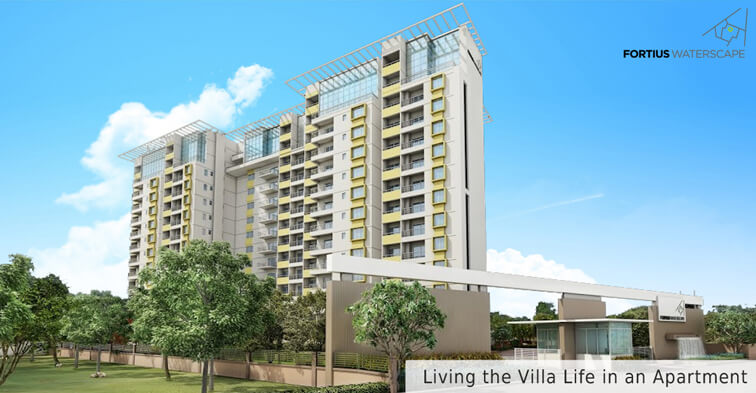 Embrace the lifestyle of a villa in an apartment! With just 4 apartments in each floor, and a total of 156 apartments in a plush 2 + acre plot, Fortius Waterscape strikes a fine balance between community living and ample privacy.
The maiden project of Fortius Infra envisions a community living, where one does not queue up for common amenities. As we all know, the apartment residents will share common amenities like swimming pool and club-house facilities. At Fortius Waterscape, comprehensive amenities are provided exclusively for just the 156 homes, built on a spacious 2.30 acre area. The stay at Fortius Waterscape will indeed be pleasure,specially with the concierge services ,ready to attend to your smallest of needs.
Open yet Private Spaces
A friendly community is necessary when choosing your future home. Each of our apartments are designed keeping in mind a hassle-free, inclusive, community living experience
Each apartment is designed in a way to have little or no common walls
Almost all the windows at Fortius Waterscape are designed to have maximum view of nature and minimum interference from your neighbour
We have designed the kid's play area next to the senior citizen's court,in order to create a friendly environment for both the generations
To top it all – our apartments offer more than conventional standards of living and 80% open space. . This means a better living experience. In an age where space is truly a luxury, Fortius Waterscape gives you spacious homes with a balanced community living environment , . Acquire the ultimate luxury of a spacious home for your family to grow into and never move out of.
Explore ,Invest and live at Fortius Waterscape.