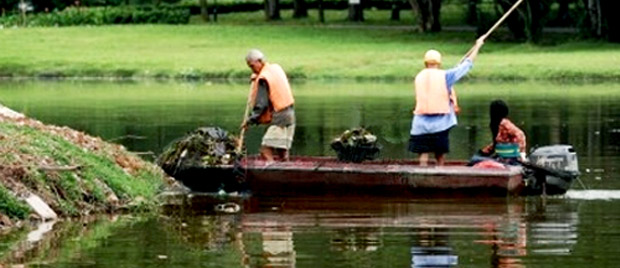 Bangalore is a city that holds the promise of opportunity. The garden city, as it is often called, was once a city of lakes too, which boasted at one point around 200 plus lakes. Now the number has considerably come down to 17 lakes. In the course of time, many lakes gave way to the city's growing infrastructural needs.
Many Bangaloreans have a lot of nostalgic memories of the lakes. These are the places that carry the memory of where they played with their siblings and parents, or went for a dip after temple festivals.
And thankfully things are changing now for the better!
In the last few years, Bangaloreans, are more aware about the role of lakes in temperature and pollution control, maintaining ecological balance and most importantly, in water management (groundwater, water supply, flood control). They have kept an observant eye on the changes in the nearby water-bodies – such as drop in water levels, water exploitation, excessive growth of weeds, decline in birds or trees, or more importantly dumping of garbage and encroachments that can affect lake ecology. Thus many, armed with RTIs and social groups, have taken positive steps towards preserving and making Bangalore the "City of Lakes" that it once was.
Power of Social Media
There are few good examples of resident-driven and social-media-promoted initiatives. In Yelahanka, residents near the Puttenahalli Lake maintain the lake thanks to the trust they have formed – Puttenehalli Neighborhood Lake Improvement Trust (PNLIT). They often organize bird watching tours, to educate the interested about the diverse bird population that frequent the lake. Agara Lake near HSR Layout and Koramangala is also fortunate to have residents coming forward with initiatives like "Save Agara Lake". Together with Cycle Day and BBMP, the trustees organize regular outdoor activities and events to promote more involvement and raise awareness about the importance of the lake.
By choosing Fortius Infra, you get to relive your memories of the lakes. Our lakefront project, Fortius Waterscape is situated near the Yella Mallappa Shetty lake, near Whitefield, and is one of the largest lakes in Bangalore. On a weekend, enjoy a morning stroll by the lake, spot some of the migratory birds or simply soak in the beauty of it all.