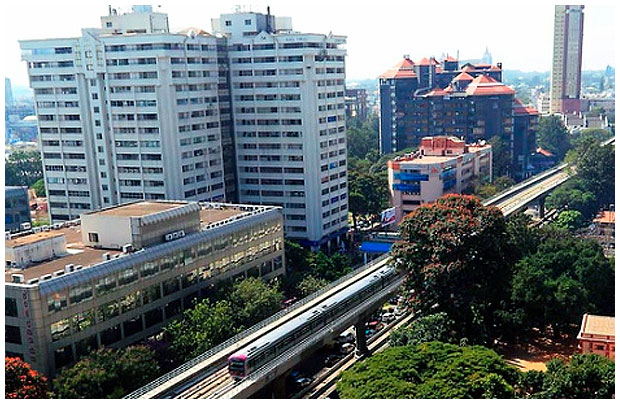 Connectivity – through road or rail – is perhaps one of the strongest determinants of development in any city. For a long time, this has also been a factor in rising real estate prices. A major beneficiary of metro rail projects are the suburban areas as they would be connected with the city's business centers.
When the Metro project was announced in Bangalore, there was considerable jump in property prices (10-15% ) for both commercial and residential projects within 1-2km radius from the stations, this is expected to go up by almost 40% once Metro connectivity is more well-established.
According to many realtors, the property rentals along Old Madras Road (OMR), CMH Road and 100 Feet Road Indiranagar will further go up in the coming years. A number of real estate developers are concentrating on the areas adjacent to Old Madras Road for key residential projects and retail malls. Demand for real estate is predicted to increase in rentals too. In the next 5 to 10 years, OMR and surrounding areas are projected to turn into a major commercial and residential hub.
The Bangalore Metro rail network project, expected to cover 100 km, is seen as a game-changer in terms of connectivity. It is bound to reduce both traffic congestion and commuting time especially for the office-going crowd. As cities come closer, areas like K R Puram in the east and Hebbal in the North would see a good jump in property prices.
OMR, being one of the roads linking the central business district to east Bangalore and Byappanahalli stretch, will see a rate hike per sft – from Rs 2,500-3,000 to Rs 6,000-7,000 per sq ft.
The first phase (Green line) of Namma Metro covering the city centre, from the East-West corridor is likely to be ready by 2014. The second phase (Purple line) is also expected to further improve connectivity to Whitefield and adjoining areas.
Fortius Waterscape is situated just off OMR, making it an ideal investment destination for now and the future. With all its location advantages the Waterscape has already won hearts of many families.