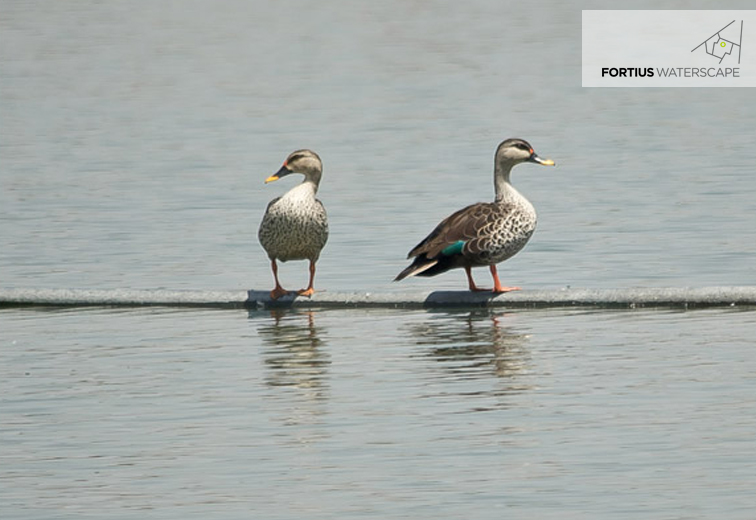 Fortius Waterscape rises in the vicinity of one of the largest and most picturesque water-bodies in Bangalore-The Yele Mallapa Setty lake. The apartments at Fortius Waterscape opens up to this beautiful 260 acre lake, gifting its residents abundant lung space and great views.
Keen birdwatchers have spotted as many as 38 different colourful bird species, including migratory birds in the neighbourhood, as this is one of the largest fresh-water bodies in Bangalore. Some of the regular visitors at the lake include the Golden Oriole, Northern Shoveler, Green Bee Eater, Bulbul, Pied Kingfisher, Egrets, Eurasian coot, and so on.
To have its maiden project in such a coveted spot; right beside a lake frequented by such wonderful visitors, is a source of pride for Fortius Infra. You can get a glimpse of these friendly, winged neighbours in our dedicated portal under the lakefront living section. They have been documented in their elements by the ace World Wildlife Trust photographer, CT Uthaiah, on behalf of Fortius Infra.
Apart from having such winged neighbours, lakeside living gives the Waterscape residents other benefits too. Due to the presence of the large 260 acre lake, our lake facing apartments have more open spaces, naturally lit rooms and an undeniable positive impact on the wind pattern, which in turn provides cleaner air.
Even from an investment perspective, a lakefront property like Fortius Waterscape is an ideal choice. Fortius Waterscape is located on Old Madras Road, the new growth corridor blessed with world-class infrastructure. It is a short drive from Indiranagar, Whitefield and Outer Ring Road – making it a great investment choice according to the findings of the Vestian Global, Real Estate Services, amongst other prominent international property consultants.