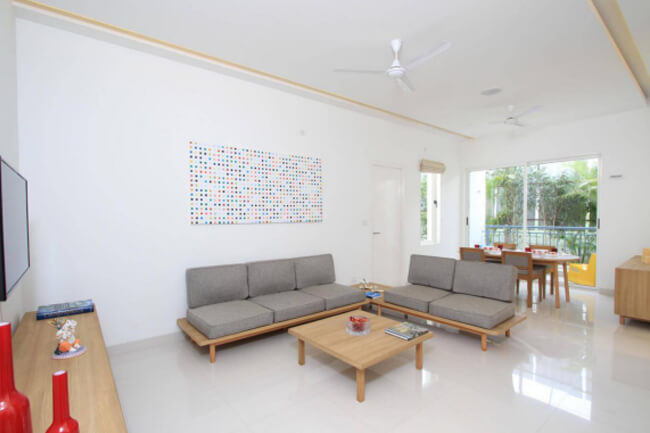 A dark and dreary home is a depressing place to be. If your home is the type where the sun plays hide-and-seek creating shadowy corners and overcast living rooms, then it's high time you did something about it. A well-lit home isn't just more inviting, it's also great for your overall wellbeing. Here are some bright and sunny ideas to fill those dark pockets in your home with daylight:
-The obvious place to begin with would be the windows. Clean windows that are free of grime, dust or splatters can have a huge effect on the sunlight streaming into the rooms.. A monthly cleanup from the inside and a bi-annual clean-up from the exterior will work wonders to bring in more natural light.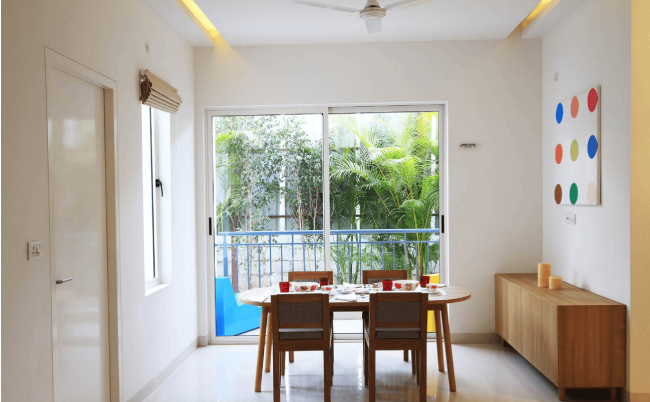 -The colours you use is an integral element in the play of light. Neutral decor scheme does a lot for brightening up a space. Go for pastel colours on the walls, preferably in glossy finishes as it reflects light better. The same principle applied on the floor means lighter shades that improve the ambience as well as amplify light. Similarly, think pastel colours for your furnishing as they augment the luminosity of any room.
-Placing furniture, displays or potted plants in front of windows and balconies will end up blocking the entry of natural daylight. To create a clear path of natural light, you should clear the clutter away from the front. Restrict the number of window pots to a minimum and opt for smaller pots. Clearing clutter away from your balcony will also improve the path of light.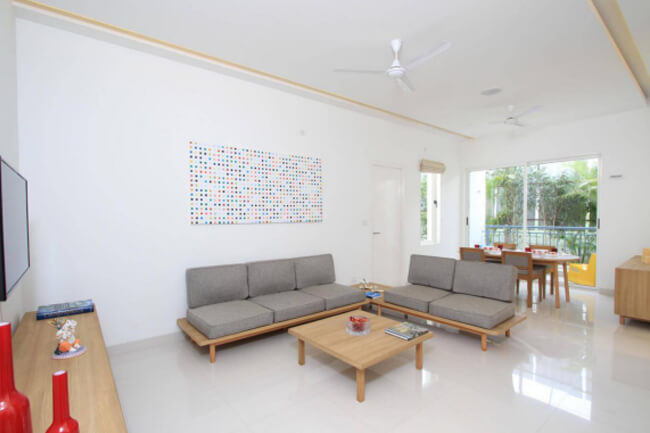 -Glass doors are another option when it comes to inviting in daylight. Swap them for traditional wooden doors and see the difference!
-Mirrors can be used for more than just improving the ambience of your room. When placed strategically opposite windows, mirrors can multiply the throw of natural light pouring in. Placing mirrors on walls facing the east or west, channels in more natural daylight throughout the day.
– Translucent drapes hung over windows facing the east or west not only serve to cut out the glare of harsh sunlight at peak hours, but also allows for more light compared to regular drapes during the rest of the day.
However, if you are buying one of the spacious ready-to-move-in 'Fortius Waterscape' apartments located next to the Yele Mallappa Shetty Lake in Krishnarajapuram, Bangalore, you wouldn't have to worry about dark corners as the thoughtful designing makes way for plenty of natural lighting. Check here for more information: