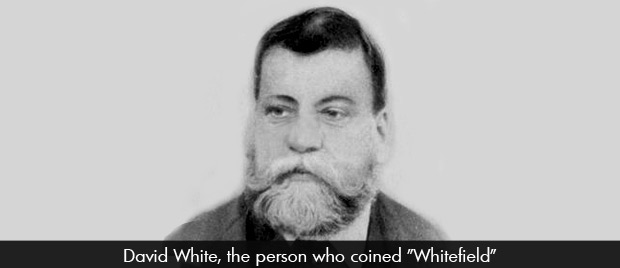 Whitefield, one of the highest revenue earning pocket of the Karnataka state and the fastest growing tech hub in Asia has a so called ' English ' connection that is Centuries old. The village turned suburb turned city first took shape as an Anglo-Indian and Eurasian Settlement in 1882 and has turned out to be one of very few planned 'Anglo-Indian' settlements in the whole of India.
With Charming Anglo Indian neighbors, colonial style architecture, quaint bungalows, delightfully named cottages like Gartness Cottage, Coatbridge Cottage, Brumpellier House, merry clubs, open countrysides and salubrious climates soon made the settlement popular with pensioners, invalids and anyone attracted to laid-back English living.
Whitefield was named after David Emmanuel Starkenburgh White, the founder and first President of the Anglo Indian Association of Madras who envisioned Whitefield as an agricultural, self –sustained community.
One famous English visitor was Winston Churchill and Waverly Inn, where he is believed to have stayed and also courted Rose Hamilton, the daughter of James Hamilton, the then owner of Waverly Inn; is intact to date.
From a sleepy old British outpost, Whitefield is today high-tech city and a much sought after residential locality in Bangalore. The Colonial Bungalows are making way for luxury Apartments with names reminiscent of the English countryside. The 6 International schools in Whitefield or even the five star hotels here serving up English Breakfasts stands testimony to the Whitefield affinity to everything English.
Experience idyllic, picture perfect living right near Whitefield at Fortius Waterscape, one of the maiden projects of Fortius Infra Developers is located just 500m off the six-lane OMR. Suitably located beside the Yele Mallapa Shetty Lake, Whitefield to provide you with convenient accessibility to bustling Indiranagar and Bangalore central, as well as to the IT corridor. All the old-world charm in a modern package.
You can know further about the location advantage of Fortius Waterscape from here.