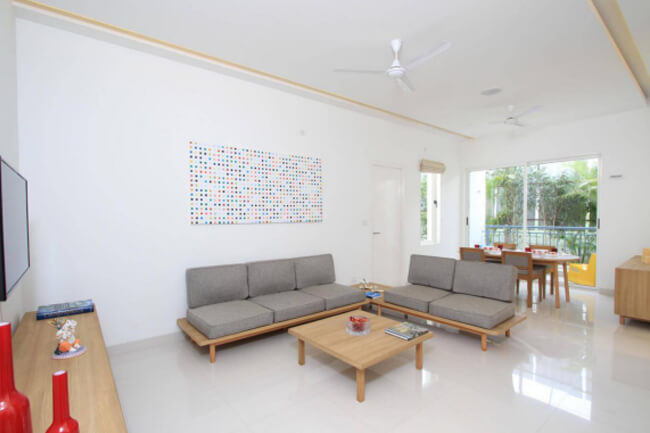 Buying a new apartment requires a lot of meticulous planning as you wouldn't want anything to go wrong with this big investment. There are a number of key features that you must look into when zeroing in on the right apartment. Here's a quick look at these features:
Location – This is a very important feature as you can change what's inside your home, but you can't change the location. An ideal location should provide easy access to important parts of the city as well as offering up-to-date infrastructure.
Neighborhood – A good neighborhood increases the value of your home as well as improves the quality of life. Ensure there are no sources of pollution or nefarious activities around your home.
Builder – Going with a reliable builder who has a clean reputation of timely deliveries and quality of product will benefit you in the long run.
Amenities – Check out whether the facilities, amenities, and luxuries that the builder has promised actually exist on the ground too.
Area – Don't get fooled by the square foot area promised on the shiny brochure. Find out the exact 'carpet area', 'built-up area' as well as the 'super built-up area' of your future apartment.
Legalities – Do ensure that the permits, designs, and construction norms have all been followed as per government rules and regulations. You should also ensure there are no encumbrances attached to the said property.
Once you have cleared the air on all these features, you are free to go ahead and finalize on your new home! For those living in Bangalore, Fortius Infra is offering innovatively architected, ready-to-move-in 2 and 3 BHK apartment homes. These are favorably located just off the Old Madras Road and within short proximity of the KR Puram Bridge and the Whitefield IT hub.
Offering easy connectivity to other parts of the city, these Fortius Waterscape apartments are located in a much-sought-after premium neighborhood offering wonderful views of the Yele Mallapa Shetty Lake nearby. It offers large open spaces comprising 80% of the 2.3 acres project area providing a lush green screen from the hustle-bustle of the city and a much-needed lung space.
What's more, these Vastu-compliant apartments come in contemporary designs with no shared walls, thus enhancing privacy. It also offers world-class amenities and a myriad of activities catering to your whole family. This apartment project is also the recipient of the coveted IGBC Gold certification for Green Homes, enhancing its suatainability appeal even further. Why not get more details about these apartments here: https://www.fortiuswaterscape.com/.