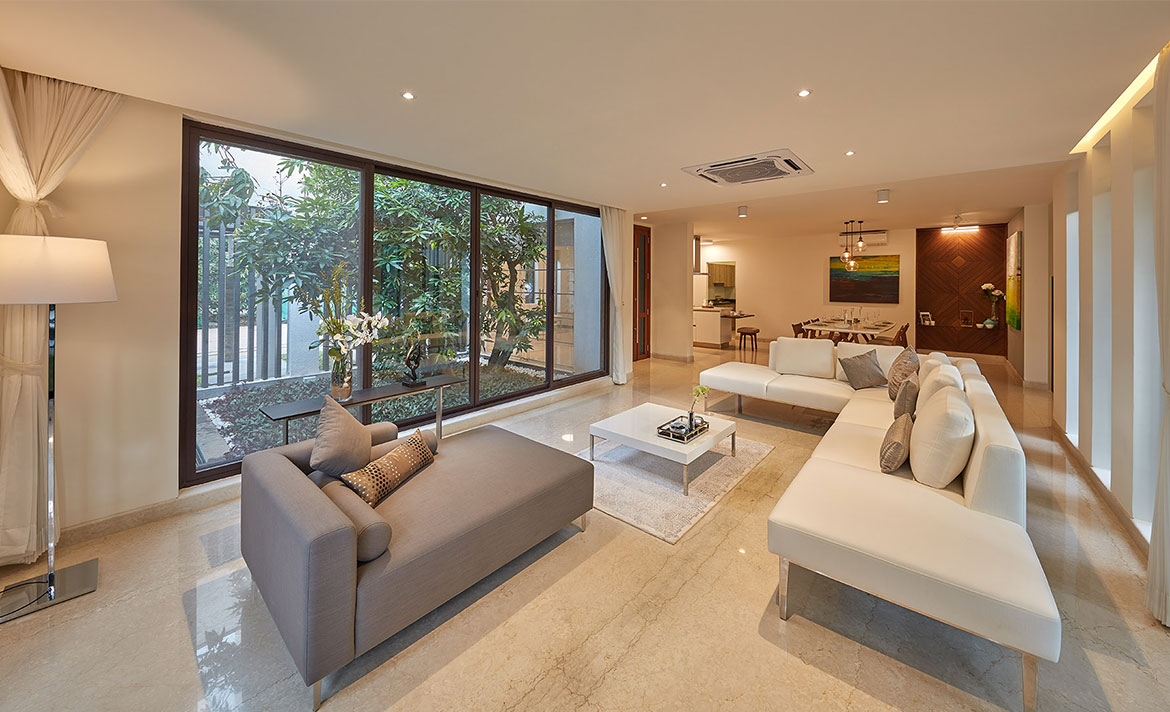 Homes with open style floor designs are popular in the West, and Indians are fast catching up on this concept. The conventional closed layout designs have always been the norm for Indian homes with an extended family structure, where closed rooms and privacy were pertinent factors. The current generation of contemporary home designs is however turning increasingly towards open style floor plans.
The open floor plans are better suited to modern lifestyles and the more prevalent nuclear families where privacy isn't an issue anymore. Modern Indian couples are hard-pressed for quality family time together and are opting for homes where the kitchen, living room and dining room are integrated into one. This makes multitasking easier and keeps the family bonds stronger.
While open floor plans offer improved functionality and aesthetics and are gaining popularity, doubts still remain whether to go with the popular option or to stick to conventional styles. Here are some points to help you decide:
Open floor plans consist of well-lit spaces and minimal partitions that make even the smallest of homes look spacious. Open floor plans are becoming an increasingly integral part of luxury homes, by virtue of their all-inclusive aesthetic appeal.
While closed floor plans usually offer large under-used living spaces with congested kitchens that make chores difficult, the reverse is the case with open floor designs. Integrated spaces that come with open floor designs offer scope for multi-functional activities simultaneously. For example, you can carry on with your cooking in the kitchen area while keeping an eye on your kids, or catching up on some TV program or joining in on the general conversation.
With these contemporary designs, entertaining also becomes more fun and convenient. Going to the kitchen in an open styled home doesn't mean getting cut off from your guests. On the contrary, you can cook as well as interact with and entertain your guests at the same time.
In homes with open floor designs, the kitchen becomes the heart of the home instead of being just a drab space for chores. Since there are no barriers, there is better interaction between the family members and the person doing kitchen duties.
And if you are still skeptical on whether open layout designs will work for you, there is always the option of the middle ground, where open and closed floor plans are intertwined together for maximal benefits. For more pointers, have a look at this; https://www.fortiusinfra.com/embrace-villa-lifestyle/
The luxurious 'Under the Sun' villas in Devanahalli, Bangalore, offer these types of innovatively-designed contemporary home plans. Find out more about these green homes at: http://www.underthesun.co.in/#