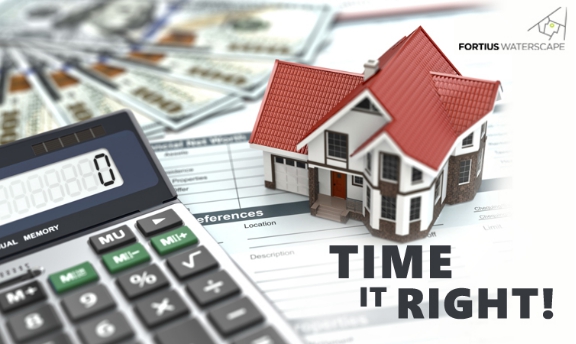 Owning a home is an unfulfilled dream for many. What stops you from pursuing it could be the financial aspect and probably you are also thinking whether it is the right time. Well, we believe that there is no time like NOW to get interested and invested in your future home.
Here is why.
The Indian Government is doing their part by acknowledging the fact that there is a need to provide housing for all. They also recognize that real estate sector generates employment opportunities for many which results in betterment of the larger community. Therefore, the government has rolled out tax incentives that will benefit purchasers of real estate.
Fortius is a trusted name and therefore makes the task easier for you to invest your hard earned money wisely. Some of the tax benefits that need to be considered as you set out to buy a house, are:
Self occupied property Income Tax: The provisions made in the income-tax allows a person to have one self-occupied property without paying any income tax for it. As the annual value for such a property is taken as 'nil'. Also, the interest on home loan is allowed as deduction up to Rs. 200,000 and the principal repayment of up to Rs. 150,000 is allowed as a deduction under section 80C.
Further, if the value of the house does not exceed Rs. 50L and the loan taken does not exceed Rs. 35L an additional interest deduction of Rs. 50,000 per annum is allowed for 'first-time home buyers'.
Advantage of Joint Loan: Both spouses taking a joint loan for buying a home are eligible for the above said deduction of up to Rs. 150,000 for principal repayment and up to Rs. 200,000 for interest payment.
Other factors that should get you going:
Deduction can also be claimed on the interest paid before a project is completed. This is subject to an overall limit of Rs 200,000 per financial year
An individual with two houses can choose which house will be self-occupied and which would be let out or deemed let out
This would allow a tax deduction on the full interest paid on the property
All this is considering you have the choice of getting a ready-to-move in apartment. If you are looking for apartments/ flats nearing completion in Bangalore, look no further than Fortius Waterscape, located near Whitefield in a good community setting. Fortius Waterscape has been constructed near all the necessities like schools, malls, hospitals, (How East Bangalore is Poised for Better Infrastructure with the Chennai-Bengaluru Expressway) and is located in a high growth corridor.
You could book a site visit to explore some of our vasthu compliant 2 & 3 BHK apartments.