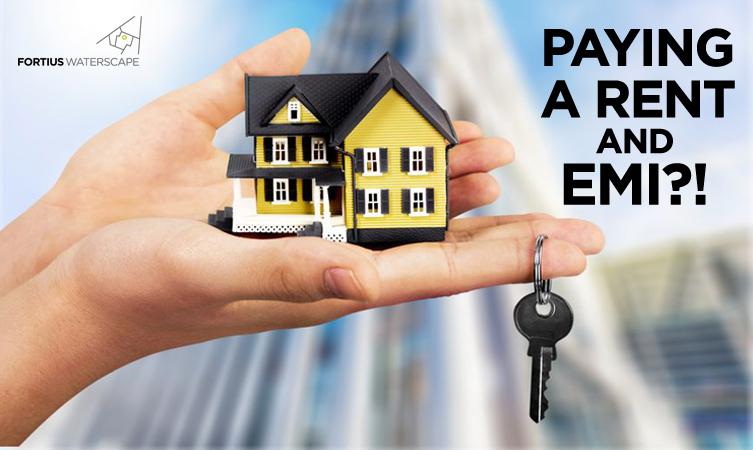 With the surge in home prices in cities, most people cannot afford to purchase their dream home directly with their savings. That's where the facility of availing home loan comes in useful. High EMIs (equated monthly instalment) though can put some pressure on immediate cash flows. The silver lining in this case would be the tax incentives offered on repayment of home loans. Additionally, once you receive possession of your house, you also save on rent.
Fortius Infra helps you with taking home loanssuited for your profile that works for you. Check our blog on Home Loan Benefits to know more.
In this article we have tried to cover as much as possible for the end user especially to warn them of the "double whammy" situation. That is paying a rent and EMI (or pre-EMI as may be applicable) at the same time! This usually happens if the project is not delivered on time and cause a lot of financial agony for the buyer.
Here are ways to overcome that:
Book During Pre Launch Time from a Builder with Good Track Record

When you book a flat at the launch you end up paying lesser. You are bound to get a discount compared to the prevailing market value for similar properties in the vicinity. If you had taken a loan to make this purchase then you might have to keep paying pre-EMI or interest on the loan until the property can be sold.

There are no tax benefits for this expense though. Due to capital gains tax, if the property is sold within the three years of the agreement, the gains are fully taxed.
Better to Invest in a Ready-To-Move-In home

By booking a ready-to-move-in property, you can purchase the property with a loan and start paying EMIs right away. This EMI can be claimed as deduction from taxable income. You could also save on capital gains tax when the property is sold after three years of owning it. Further if you were staying in a rented facility prior to moving to the new apartment then you would save on rental charges as well. Most importantly there is no risk of delayed handover or possession considering the property is ready to occupy.
Fortius Waterscape is at a ready-to-occupy stage and it is located near Whitefield – a proven locality for great returns. The Fortius Waterscape community, its proximity to the important necessities and its infrastructure makes it the ideal choice for end users.(Conveniences at an Accessible Distance from Fortius Waterscape)
You can avail loans from top banks such as HDFC, LIC HFL State Bank of India, Axis Bank, ICICI Bank Home Loans, Federal Bank, Tata Capital Home Loans and Indiabulls Home Loans as they have clear documents and approvals in place.
You could book a site visit to explore some of our vasthu compliant 2 & 3 BHK apartments.